Moving is an expensive enough investment in itself, especially in New York City, so there's this temptation to take the cheaper route on certain parts of the process, regardless of risk. One temptation is to ask your friends to help you move instead of hiring one of the many costly moving companies in New York City. But this is a bullet that's in your best interest to bite because a moving company knows far more about moving house than your friends do. The reasons why are as follows.
Professionalism and Efficiency
          The main thing a professional moving company has that your friends likely do not: moving trucks and equipment. Whereas you might have a friend with a decently sized truck you could use to move some stuff at a time, a moving company will be able to move everything at once. Moreover, a moving company will have dollies, hand trucks, padding for delicate items and rope to tie down heavy furniture.
          In terms of efficiency, even if one of your friends gets their hands on a large enough truck, it's unlikely that any of them know how to properly organize furniture and boxes onto a truck in a way that will prevent either from becoming damaged. A professional moving team knows what goes in first, and at what angle, what needs to be secured, and how to fit it all in without breaking anything. Professional movers will make sure everything gets in that truck and gets to the new house safely.
          Finally, a professional moving company will always show up when you tell them to show up. Your friends have lives outside of you, and no obligation besides being generally nice to help you. So there's a degree of uncertainty if all of them will actually show up to help you. A professional moving company, however, has to come help you, since you're paying them and they need to preserve their good image.
Time
          A professional moving company, if they can help it, will not put off helping you move, and will not waste time when they get to your house. The same cannot be said for a group of friends who don't really know how to go about this. A moving company has other clients to get to, so they'll typically be in a hurry to get everything done as quick and efficient as possible.
          Moving companies in New York City also know how to navigate the city better. Not only will they have a GPS to show them where to go, they also know the fastest way to get there, so they can finish this job and move onto the next client on time. Using a professional moving company means moving will never take more than an afternoon.
Endurance
          Moving isn't only expensive, it can also be stressful and tiring. You're asking the people involved to haul around large, heavy furniture and densely packed boxes filled with items that could shatter if they're put down too hard. This combined with the average joe likely not having access to the equipment needed for this kind of job can make moving a daunting experience for everyone.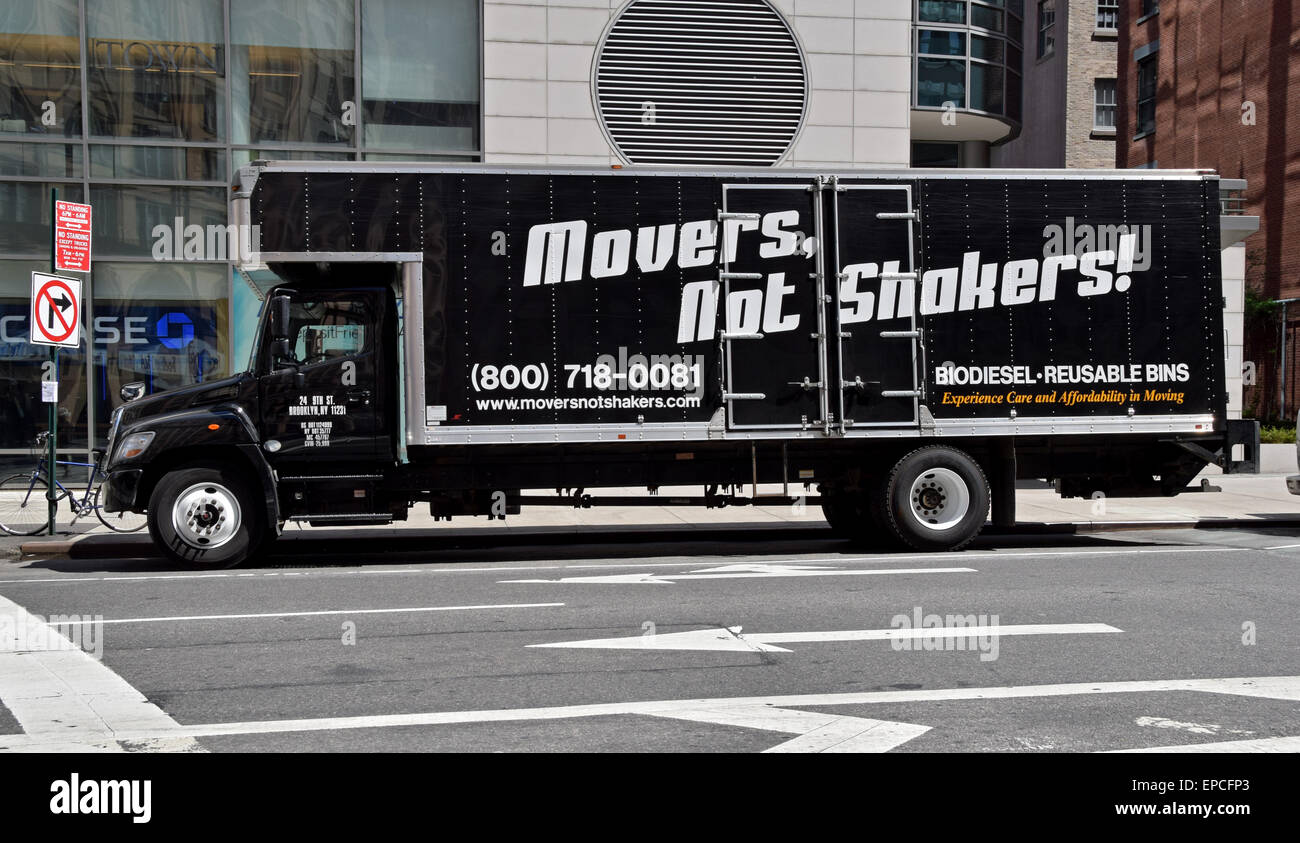 Professional movers don't have this problem. Since they do this for a living, the movers will have the muscle, endurance and the equipment needed to get the job done quickly and efficiently. Some can go entire jobs without taking a single break, cutting back on time by a wide margin.
Safety
          This goes both for you, the workers, and your belongings being moved from house to house. Since your friends, as established, wouldn't have the equipment, endurance or the experience necessary for this kind of job, you and they are in greater risk of injury. Whether it be complications while loading the stuff on the trucks, or during the act of moving itself, you could either hurt yourself or end up losing one of your belongings along the way because it either wasn't secured properly or wasn't supervised. Professional movers have the know-how and means to make sure neither of those happens.
          A professional moving company, from the outset, can seem like a needless extra expense on an already costly venture. But if you want to get your belongings to your new house efficiently and on time, they are a vital part of the moving process. So next time you and your family have to move to a new house, consider hiring the professionals to come handle it instead of your friends.