On 29th March, 2019, the UK is scheduled to leave the European Union after 52% of the population voted in favour of this action during what was called the "Brexit Referendum". While the terms of our exit have not yet been totally confirmed, the prospect of this change has already begun to have a clear impact on businesses both in the UK and abroad, financial matters such as the strength of the pound and the level of certainty regarding socio-economic factors such as the housing market.
While initial the confusion and worry that hit the country in the wake of the referendum seems to have abated, there are still ongoing financial issues, such as seemingly unpredictable peaks and troughs in interest rates, inflation and the value of UK tender against that of other countries.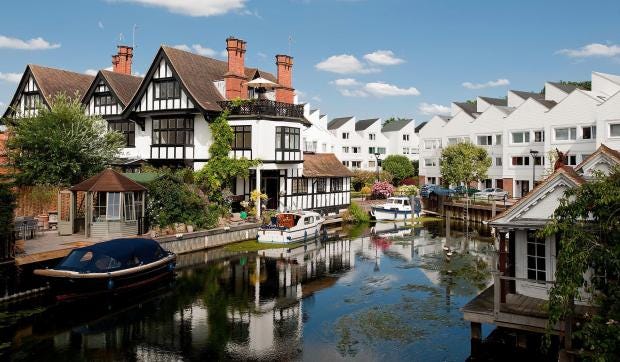 The UK's housing market has long been a subject of scrutiny, but what will become of it once we have completely severed ties with Europe? In the months since the results of the referendum were confirmed, the number of homes – whether new-builds or previously existing properties – changing hands has dramatically dropped. Construction and development projects led by overseas companies or funded by investors from outside the UK have also dwindled considerably, with much existing work being halted. This is not due to any concrete information that we have surrounding the future of the market, but simply out of caution and a fear of the unknown.
Mortgage repayment rates seem generally unaffected by the political upheaval, though the number of homeowners being approved for a mortgage has dropped massively, tying in with the fact that applications for mortgages have dropped overall, particularly for first time buyers. This group in particular are holding off taking any daring steps, many choosing to stick to renting until their path is clear. There has, however, been no major change in house prices since the vote, with a steady ongoing increase of 5.8% as of February 2017.
Since Article 50 was triggered by Prime Minister Theresa May in March 2017, whatever impact Brexit is destined to have has been considered inevitable by some. There are many others, however, who argue that, as a repeal of the Brexit decision is still possible and a second referendum could be legally held, there is still the chance of a different outcome, and perhaps one that excludes Brexit entirely. Until then, however, all we have is uncertainty, as, until further discussions are held by May and the EU representatives, there will be no certain basis in which to ground our predictions.
There is, therefore, no completely clear way to understand what will become of the United Kingdom's housing market after Brexit, nor will there be a way of finding one until all agreements have been finalised. If you are interested in learning more about your options during the current political climate, or if you would be interested in arranging a free valuation for your home, simply contact the knowledgeable advisors from Jackson Grundy today on 01604 753044 for help and advice.